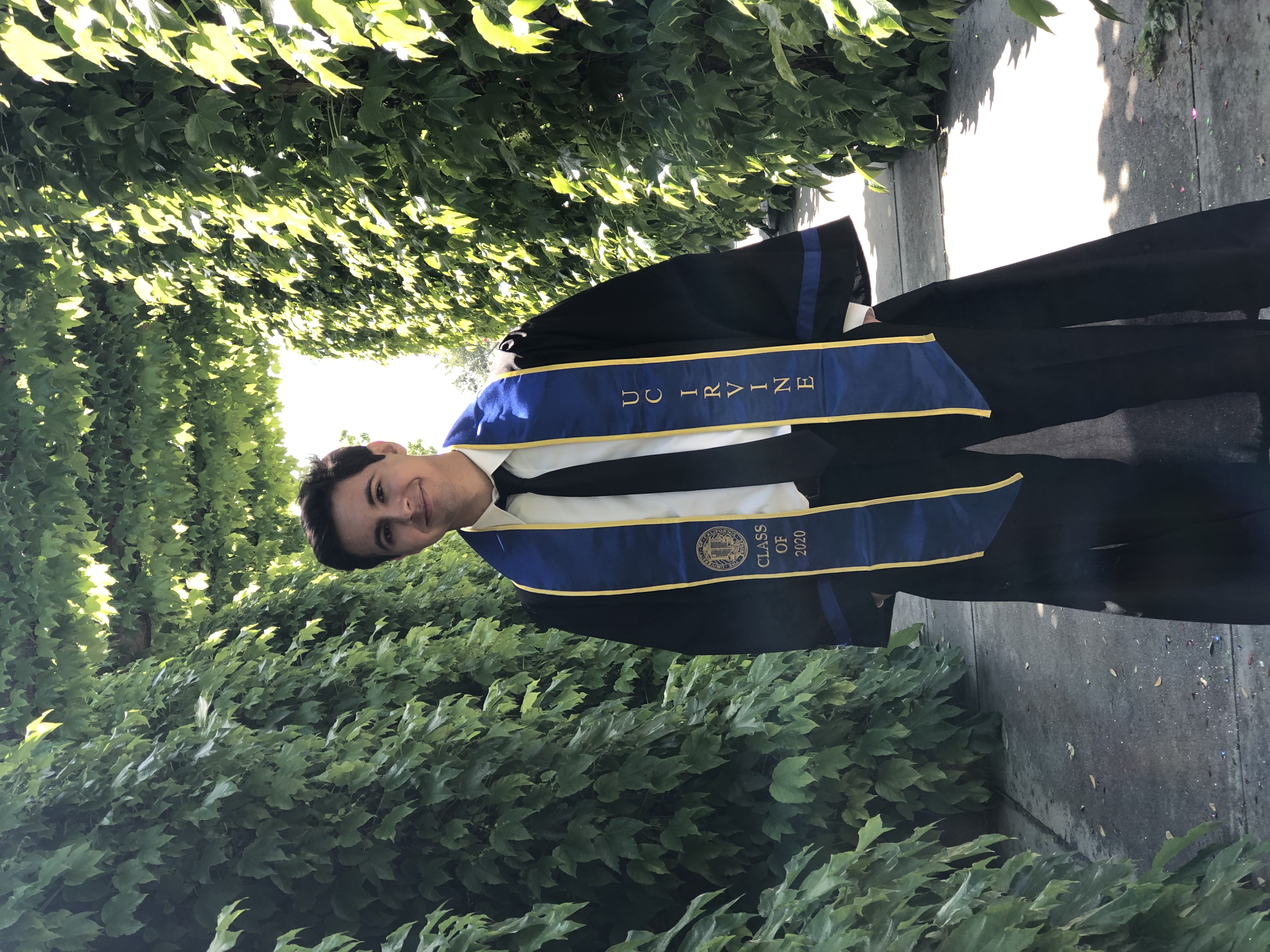 Kevin Hanst
UI/UX Designer
Alpha Physical Therapy
& Recovery
Return Leading The Pack

Role
User Research
Sitemapping
Style Guide
Wireframing
Team
Kevin Hanst
Karmen Wong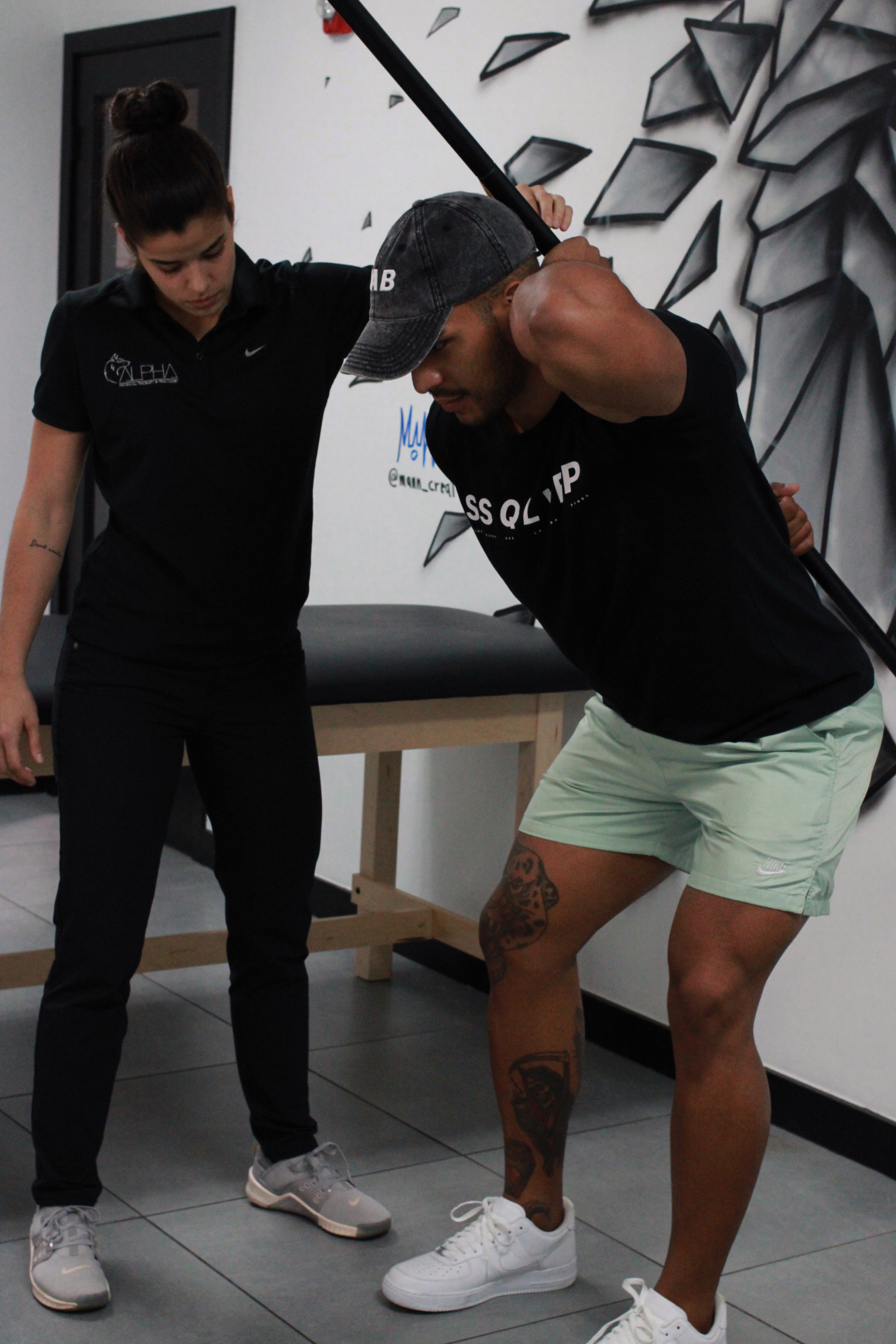 Overview
Alpha Physical Therapy & Recovery is a new PT clinic located in Doral, Florida that needed a website to:
Bring more clients in the door

Simply demonstrate what Alpha PT & Recovery is all about
Constraints given by the client included:
The site be made in Squarespace

The UI to be in a dark mode
Primary Research - User Interviews
We decided to speak to a couple of Alpha PT clients to learn more about:
Alpha PT vs competitors

Revealing possible issues clients have run into

Overall experience when going to a physical therapist

Understanding general attitude that goes toward PT and PT businesses
Insights from interviews:
When a potential client looks into receiving PT/recovery treatment, they mainly look for a PT that has these features:
Experience/Credentials

Very informative about what they do for the client (in-depth about exercises and treatment plans)

Location (close to where they live) *emphasis on South Florida (Doral

Personal touch - making the client feel more than just any other client (why choose us - about us)

Help them get back to a full recovery mentally and physically (the client wants a unique approach to their treatment - innovation)
The next step was to create user personas in order to boil down the info we learned from the interviews.
User Personas
We created two user personas: one for a recovery client and the other for a PT client each with their goals and frustrations from their experience.

The User Personas helped us figure out the target audience for Alpha PT
Athletes who have experienced injuries that have stopped them from recovering fully back to their top form

People who want to recover their muscles after extensive periods of exercise
Competitive Research
We examined two other PT/ recovery businesses, one of which is called Martinez PT and the other is Slay Recovery.
We felt that the UI of these two sites were directly what we were going for since we wanted to make our site as simple as possible with only the most information given to the website user.

Information Architecture
The next step of our process was to actually build the navigation layout of the site so we created a sitemap to help us visualize what content is in each section of the site!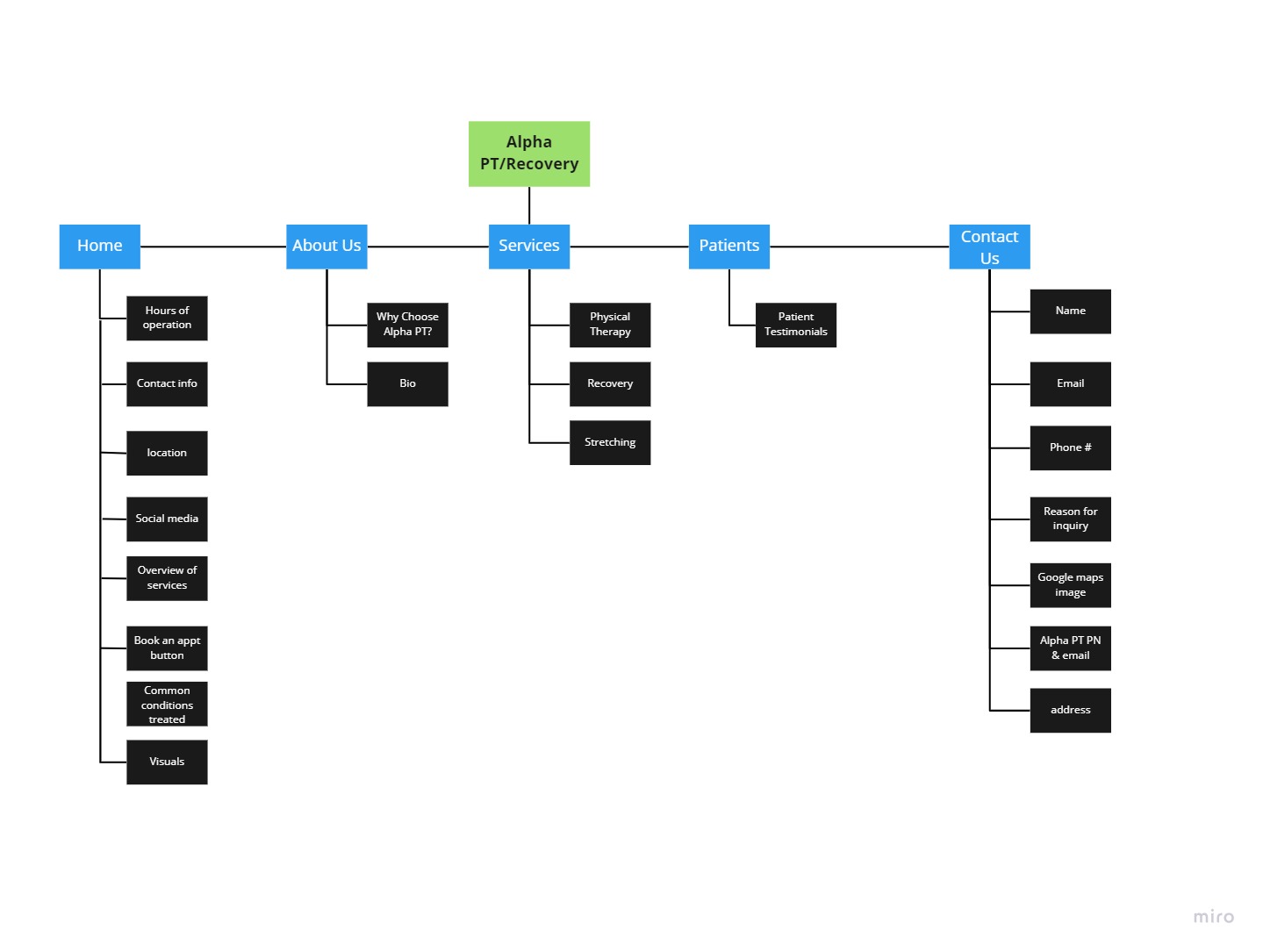 Sitemap
Each section only has the important information that a potential client to Alpha PT need so the layout is pretty straightforward to easy to understand for the user!
Low-fidelity Sketches
Now that we have a visualization of what's in the site, let's see how it looks on paper with lo-fidelity sketches!

Mid-fidelity Wireframes
Now it's figma time!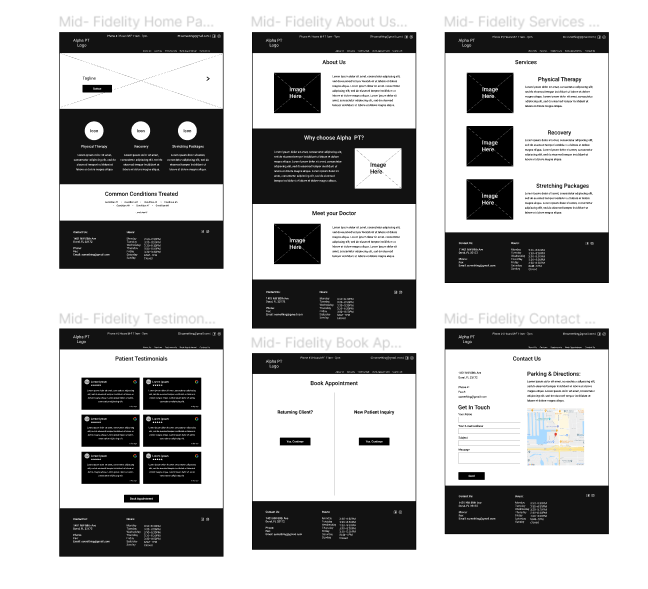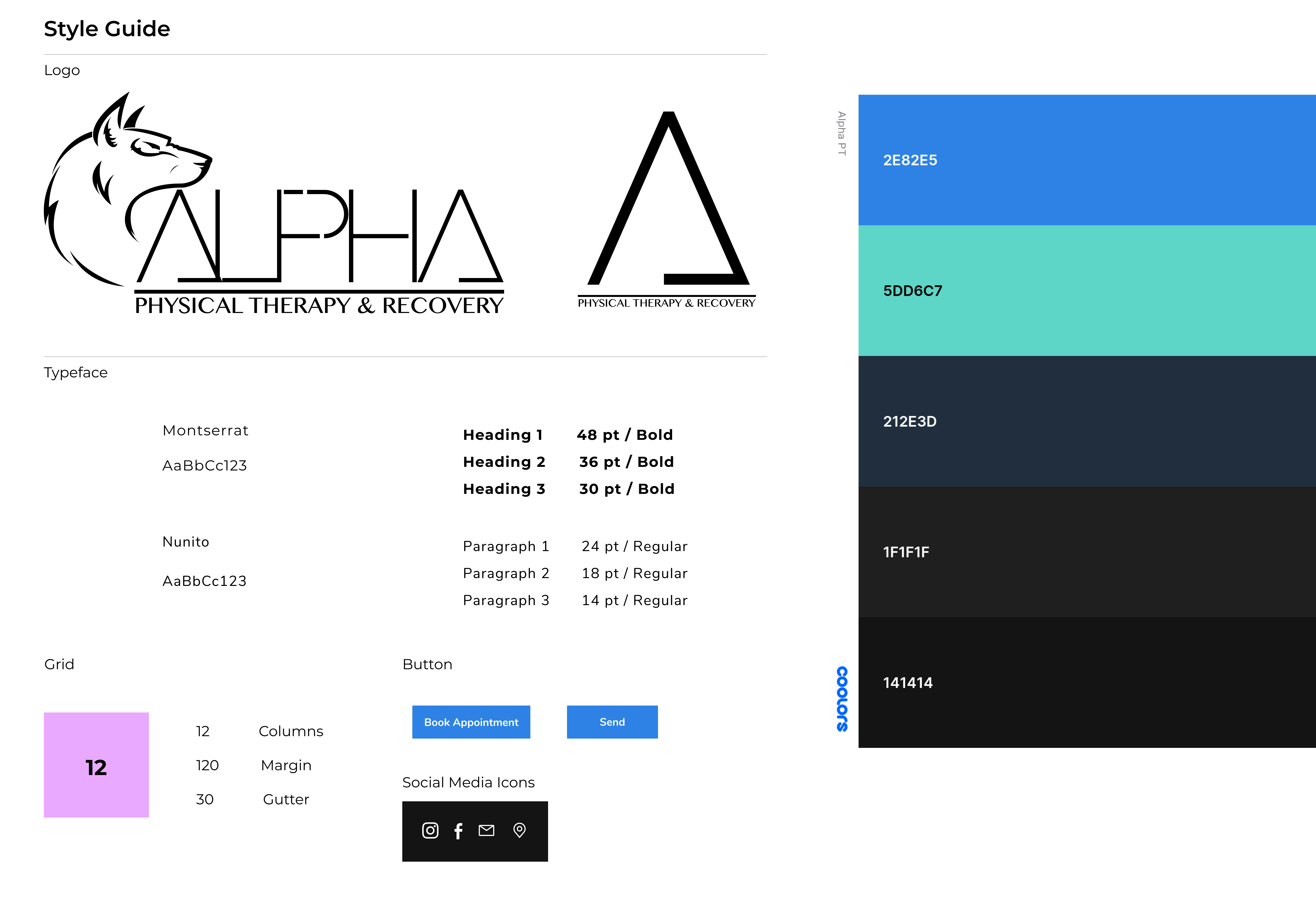 High Fidelity Prototype
The idea behind the long webpage is to simply display the most pertinent information to someone who is looking to schedule a physical therapy session or a recovery session.